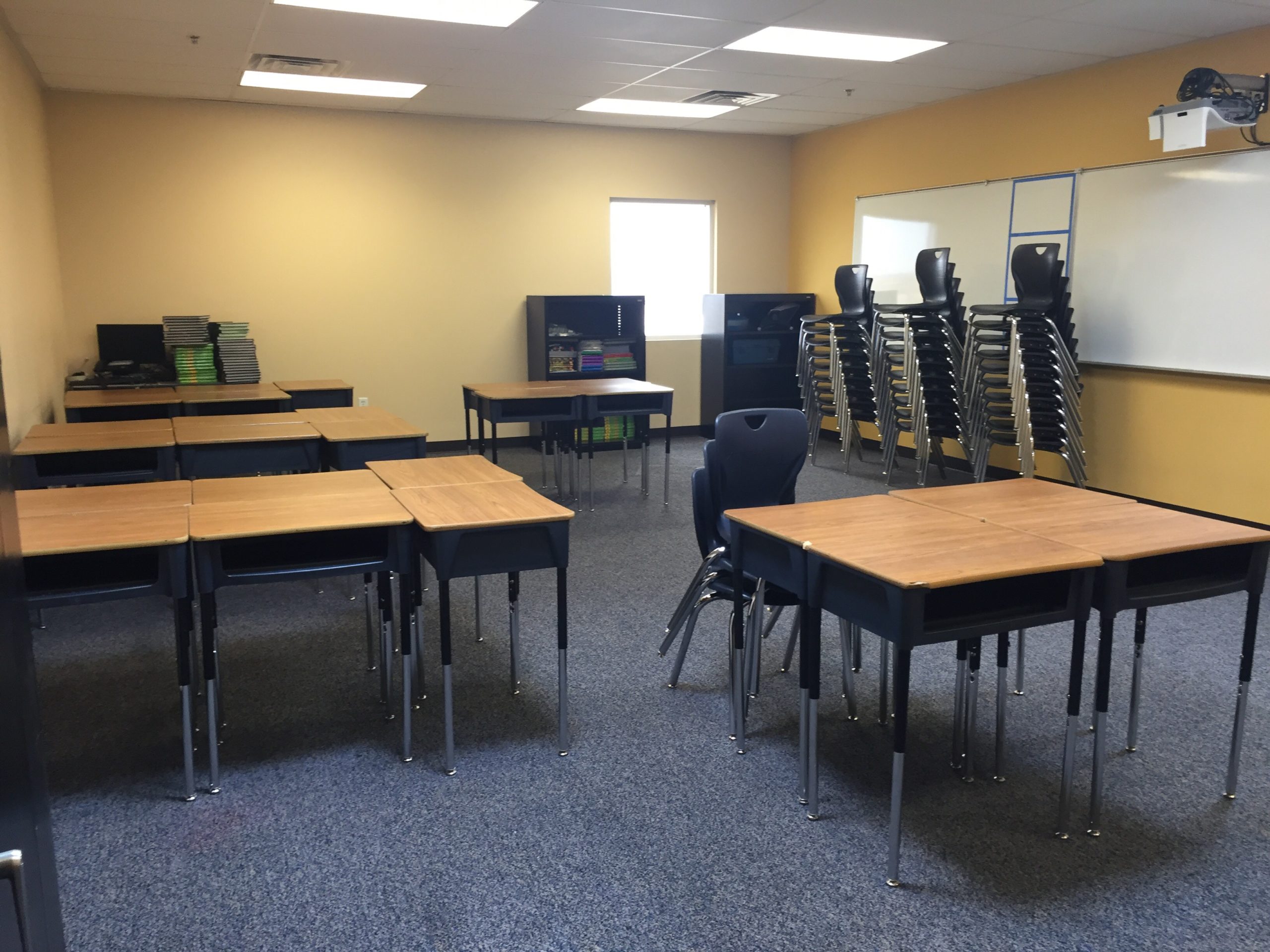 Ever since I was a little girl, I would fall asleep dreaming about my ideal classroom set up. 
20+ years later those innocent dreams have turned into nightmares. August rolls around and panic sets in.
"Where do I begin? What is important? Do I need that letter board from Target? What about all those wish list items in my TpT cart?"
Let me take you on the journey of setting up my 7th classroom.
This can do one of two things. 
Actually, help. 
Stress you out. 
1. Is it worth it? Let me work it. 
First, you need to know what you're working with.
12x15ft room
2 black wardrobe cabinets 
1 teacher desk 
1 horseshoe table 
5 tables + 25 chairs 
2 black bookcases 
Next, ask yourself …
Am I allowed to get rid of anything? 
If wanted, can I bring any outside furniture into the classroom? 
My list changes based off the answers to those questions.
12x15ft room (just kidding … wish I could change this)
2 black wardrobe cabinets 
1 teacher desk 
1 horseshoe table 
5 tables +

 

25 chairs 
2 black bookcases
Legit, go get you some paper and a pencil. Multiple sheets of paper. Maybe a backup pencil too.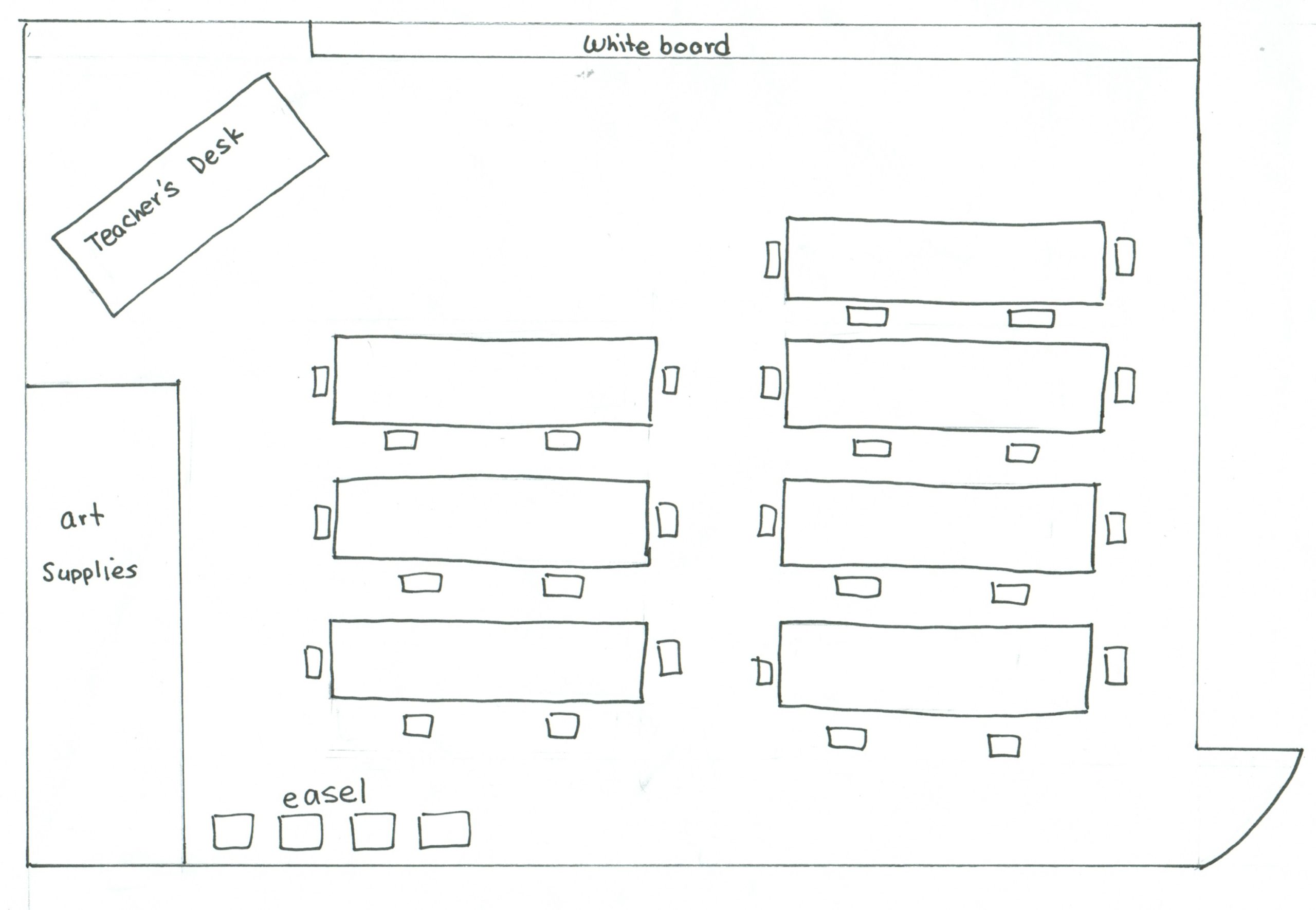 Okay, don't get CRAZY here. You don't need to add 87 flexible seating pieces. Remember – we only make 20k a year. (not really, but like really.) 
Start here: Physical Arrangements 
Where are the students going to sit?

 

(please don't say in rows)
Teacher area?

 

(notice I didn't say desk, get rid of that thing)
Whole group meeting area?
Classroom Library?
Other distinct areas? (learning centers, interactive bulletin boards/walls)
Let's keep practicality in mind here. 
Setup lends itself to fluid movement 
Desks are positioned for optimal learning 
Availability of electrical outlets 
Student supply storage
Once you have the core items sketched. Let's evaluate. 
No. Don't throw away your sketch. We aren't finished. 
3. Evaluate.verb 
form an idea of the amount, number, or value of; assess.
Having fun? 
I don't mean to rain on your parade, but we need to think about a budget. 
How much money are you willing to spend? 
Average amount teachers spend on their classroom yearly – $479. 
Set a realistic budget.
and work on self-control. 
I like to blame others for my inabilities. Others like, Target. 
YOU DO NOT NEED ALL OF THOSE MINI ERASERS FROM THE DOLLAR SECTION SARAH.
But since you won't listen to me or your bank account … follow Target Teachers on Instagram for ideas. 
My 2018-2019 budget – $500
This year I chose to invest money in my classroom library. I knew I wanted a better selection of diverse books, flexible seating options, and bookshelves. 
* First-year teachers – Do not try and invest money in every aspect of your classroom. Pick one area. I suggest investing money in storage for centers, organization, etc. And don't spend your own money, create a Donors Choose Project. 
Let's look back at our sketches. 
Now that you've set a budget, add items coming from the swipe of a credit card. 
Now that we have our physical layout complete, let's talk about a classroom theme. Wanna feel overwhelmed? Get on Pinterest and search classroom themes. Wanna not feel overwhelmed? Stay here. 
Choosing a Theme
After watching Joanna Gaines on TV for 48 straight hours, you have the sudden urge to transform your classroom into a shabby chic farmhouse. While I love the look of burlap and shiplap wood, do my students?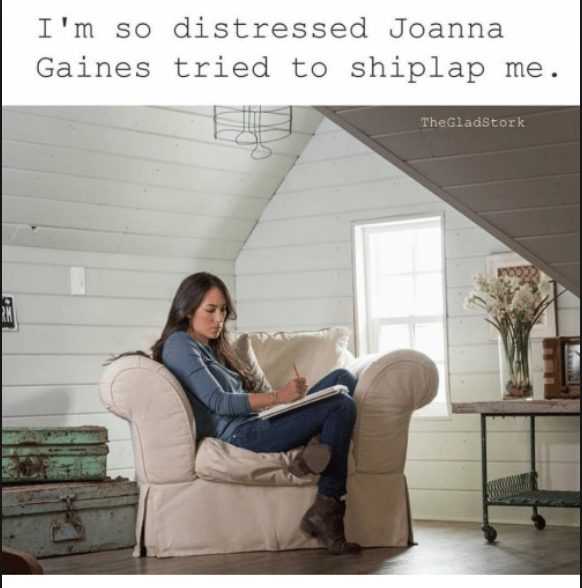 Let's think about our students. What would they enjoy?
I'm not saying leave your interests out. Because trust me, that's just as important. Let's just think of the kids first, and we can add in our personal style next. 
You can either choose to go with a color scheme or an actual full-on theme like superheroes, or camping. Throughout my 7 years of teaching, I have discovered my students LOVE color. Sticking with a color scheme allows me to easily create mini room transformations to depict our learning. 
Google color schemes or click here for some inspiration. 
The moment you have been waiting for.
Hello Family!

It is getting close….you can come by and pick up the keys to your room beginning Monday, July 9th.  At this point, you will have access to begin working on your classroom.  We are crossing our fingers that certain rooms have the carpet fixed by then as well…

actual email from my principal
Grab your sketch and that budget you promised not to exceed … and let's get to work. 
As you walk into your classroom (without a carload of previously bought items) repeat after me: 
I will not get overwhelmed. I will not get overwhelmed. I will not get overwhelmed. 
Purge. Remember – less is more

No Sarah, you don't need that bulletin border from 10 years ago.

 Bust out that sketch. Arrange your physical layout.

Things will not always go as planned in your sketch. BE ADAPTABLE. Move some things around.  

Organize.

There are a billion ways to organize and decorate a classroom.
Go through each area of your classroom and think of the items you or the kids will need. Now head to dollar tree or IKEA and get you some bins.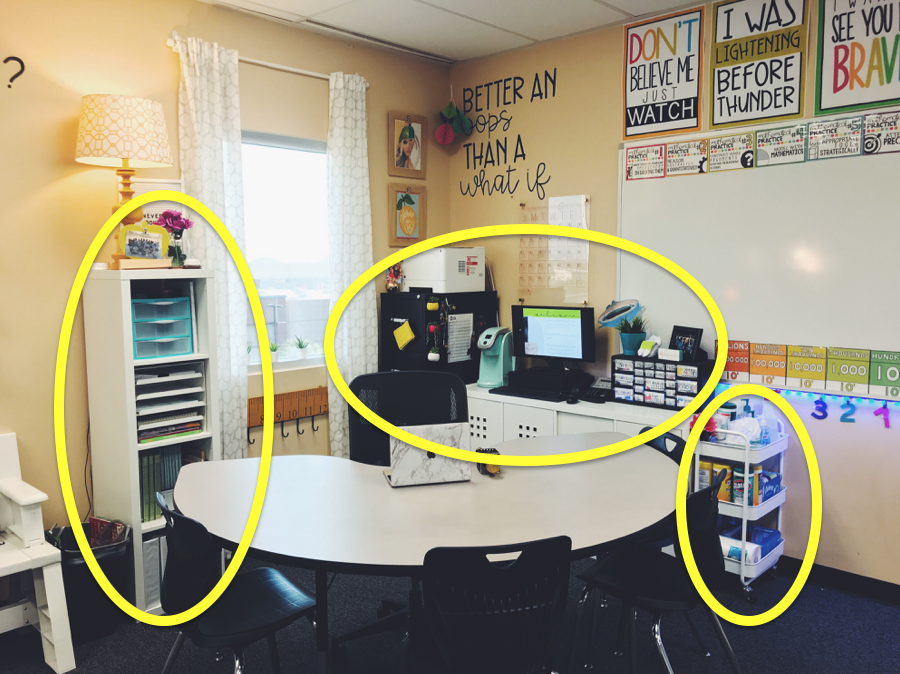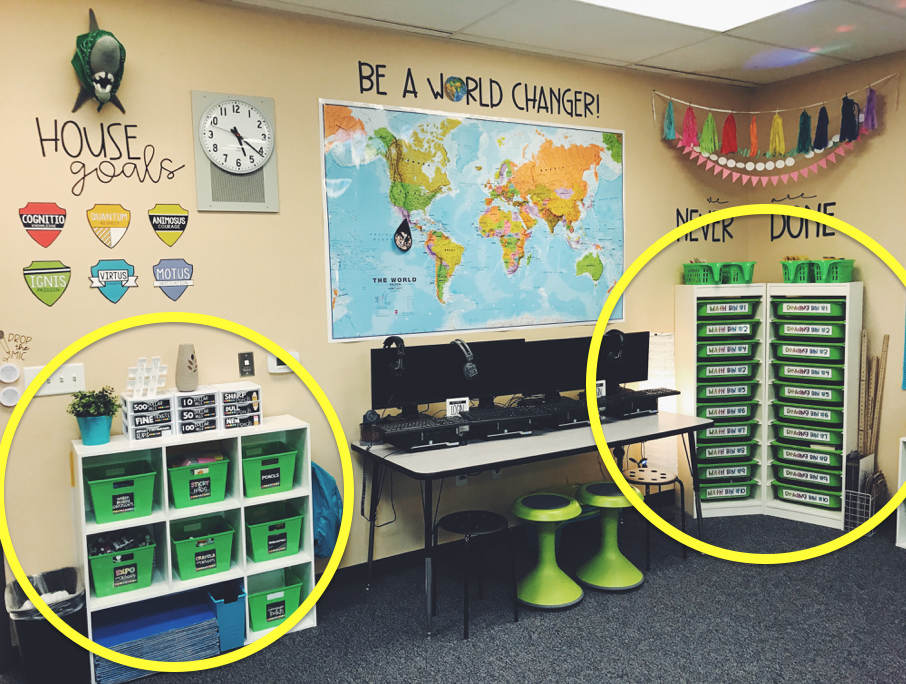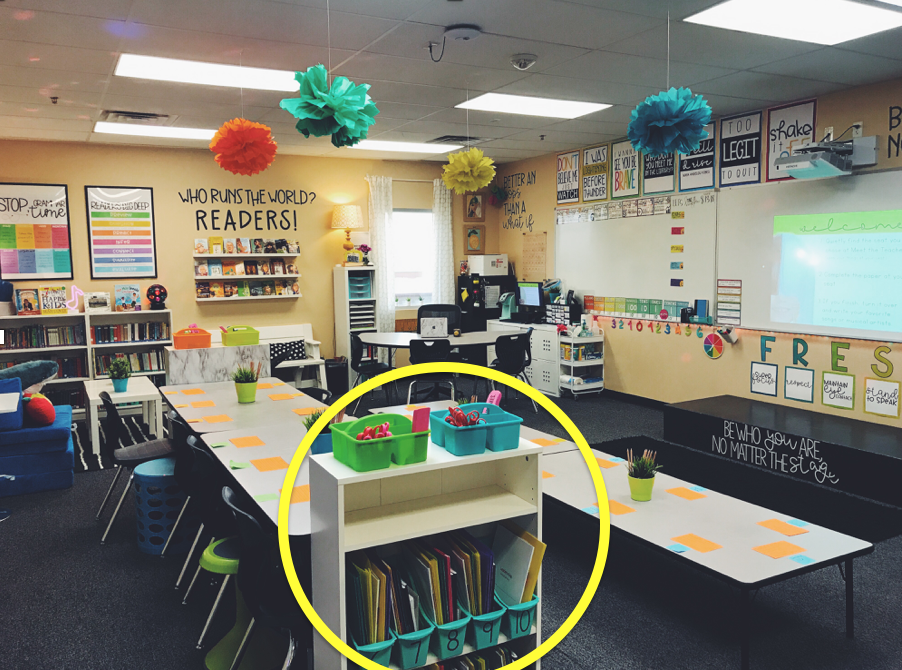 We have our physical layout set up. Now it's time to decorate. Before you get all crazy, bust out that pencil and paper again. Take some time to think about things that MATTER.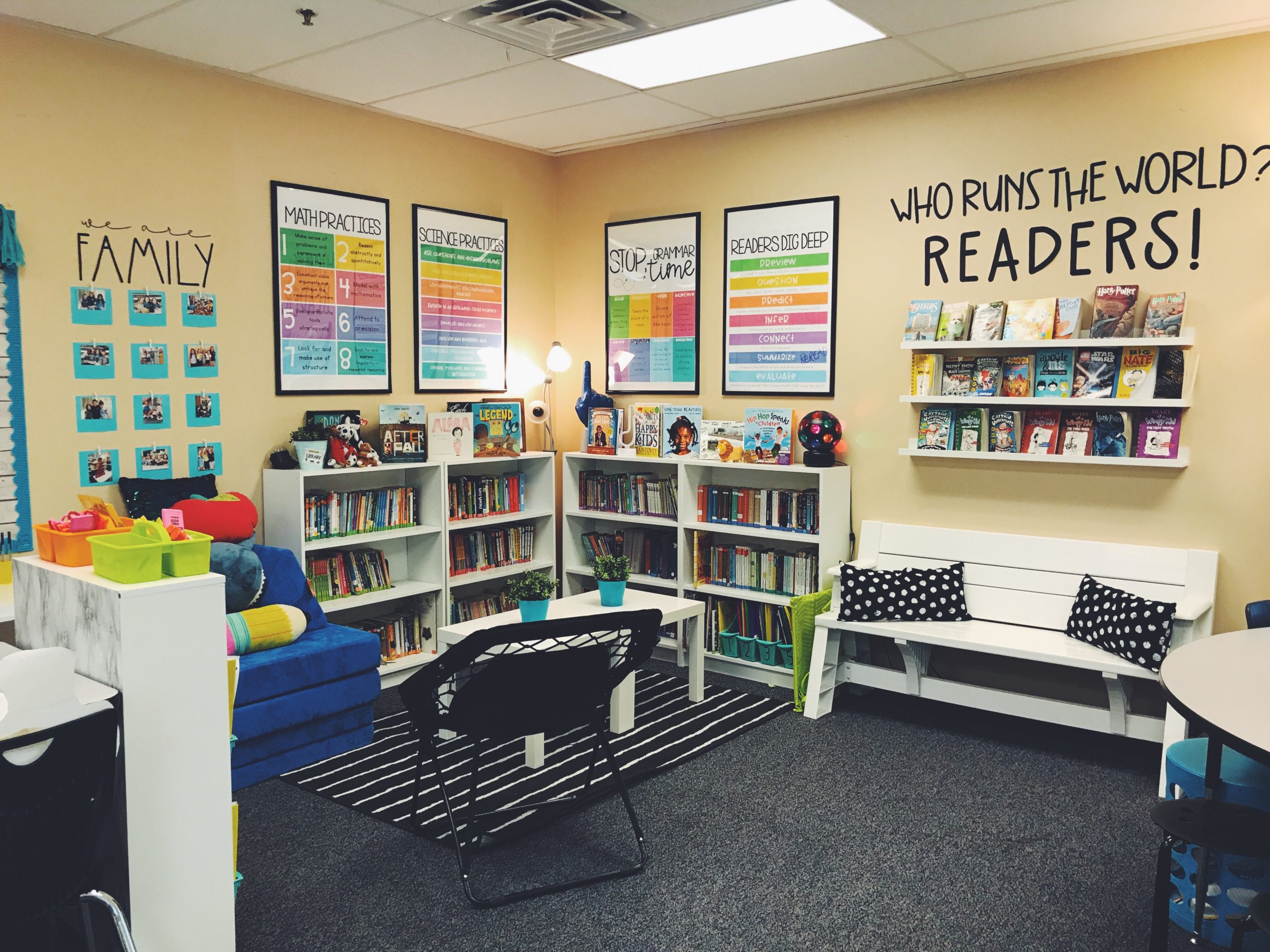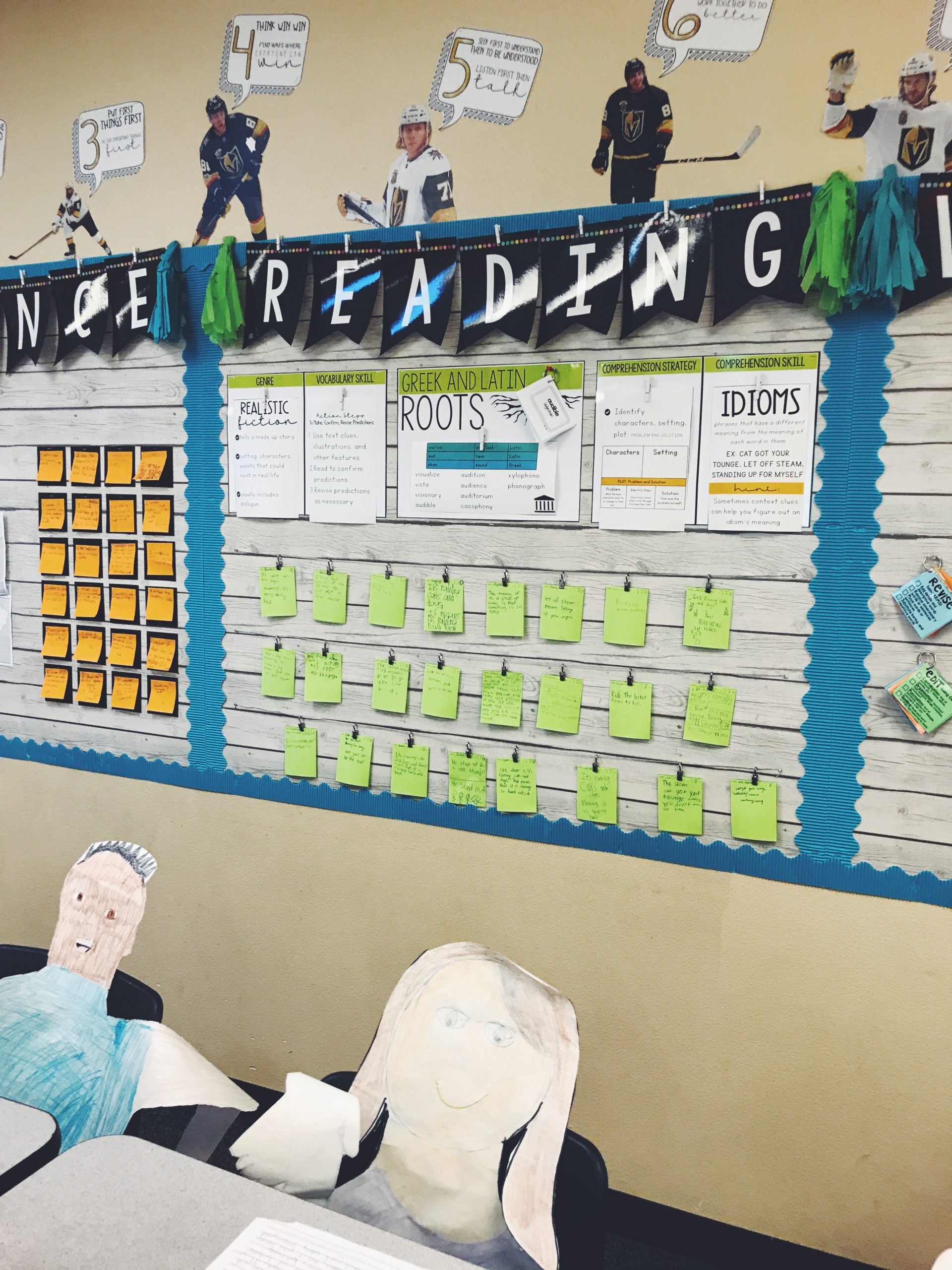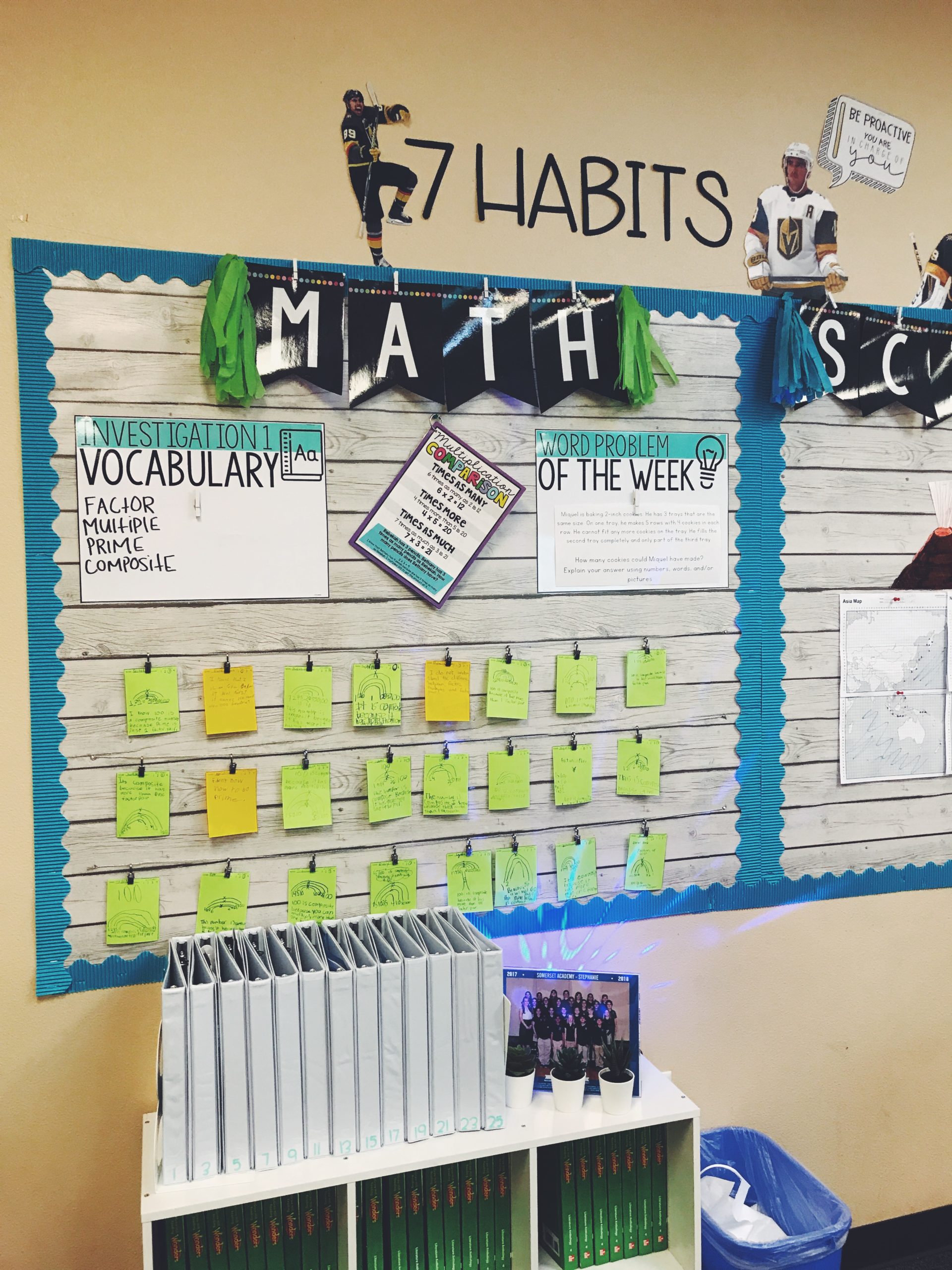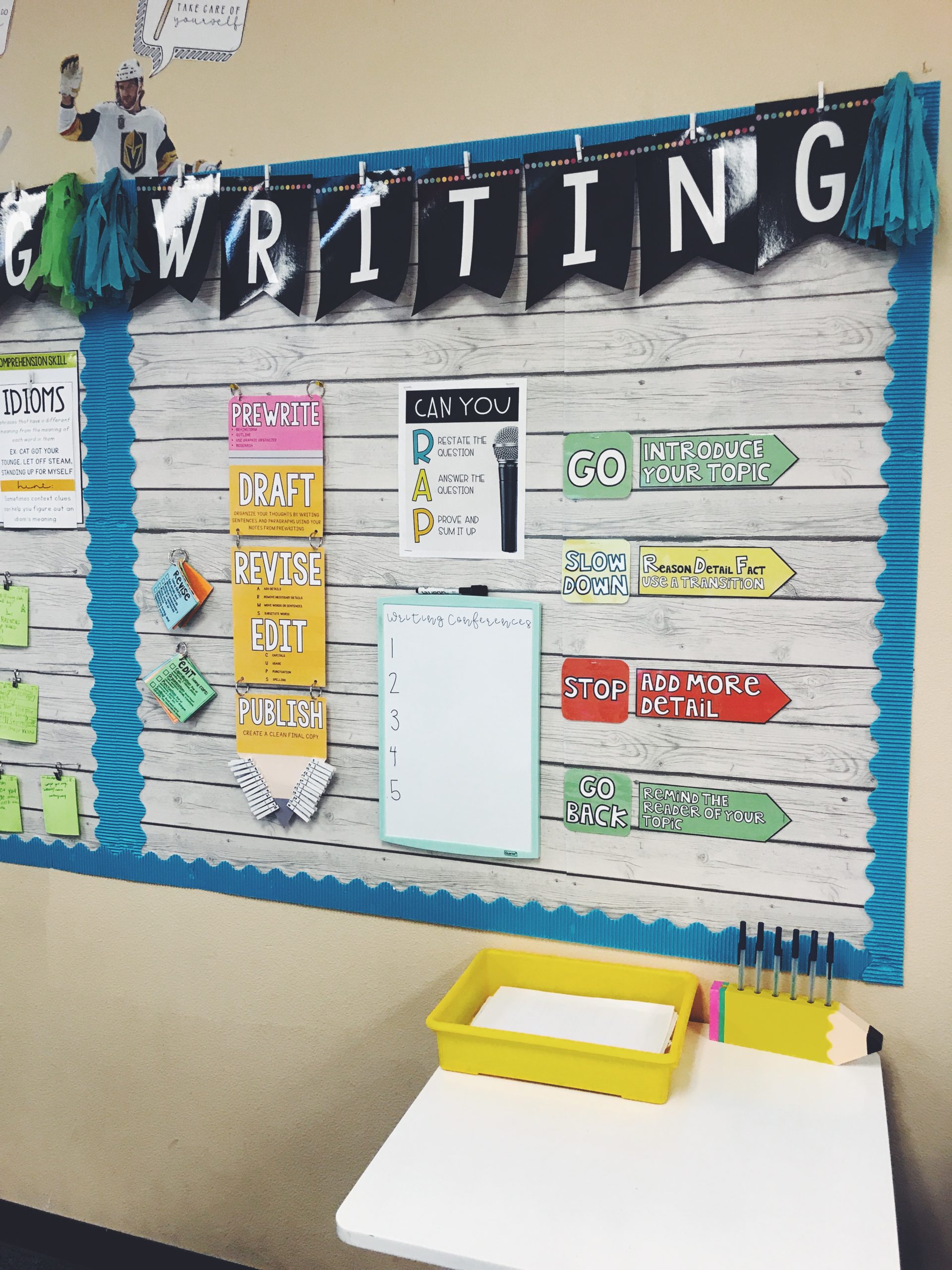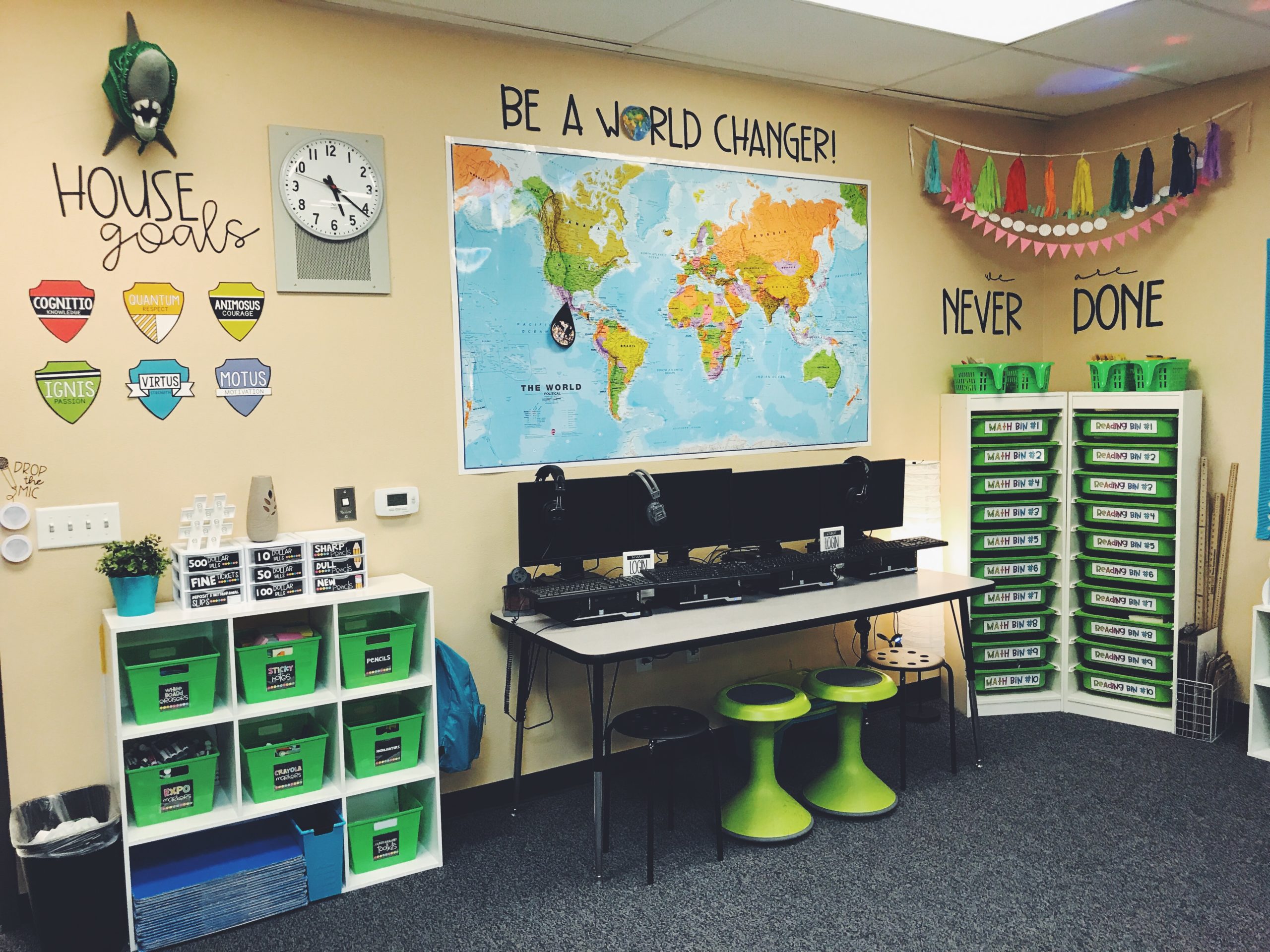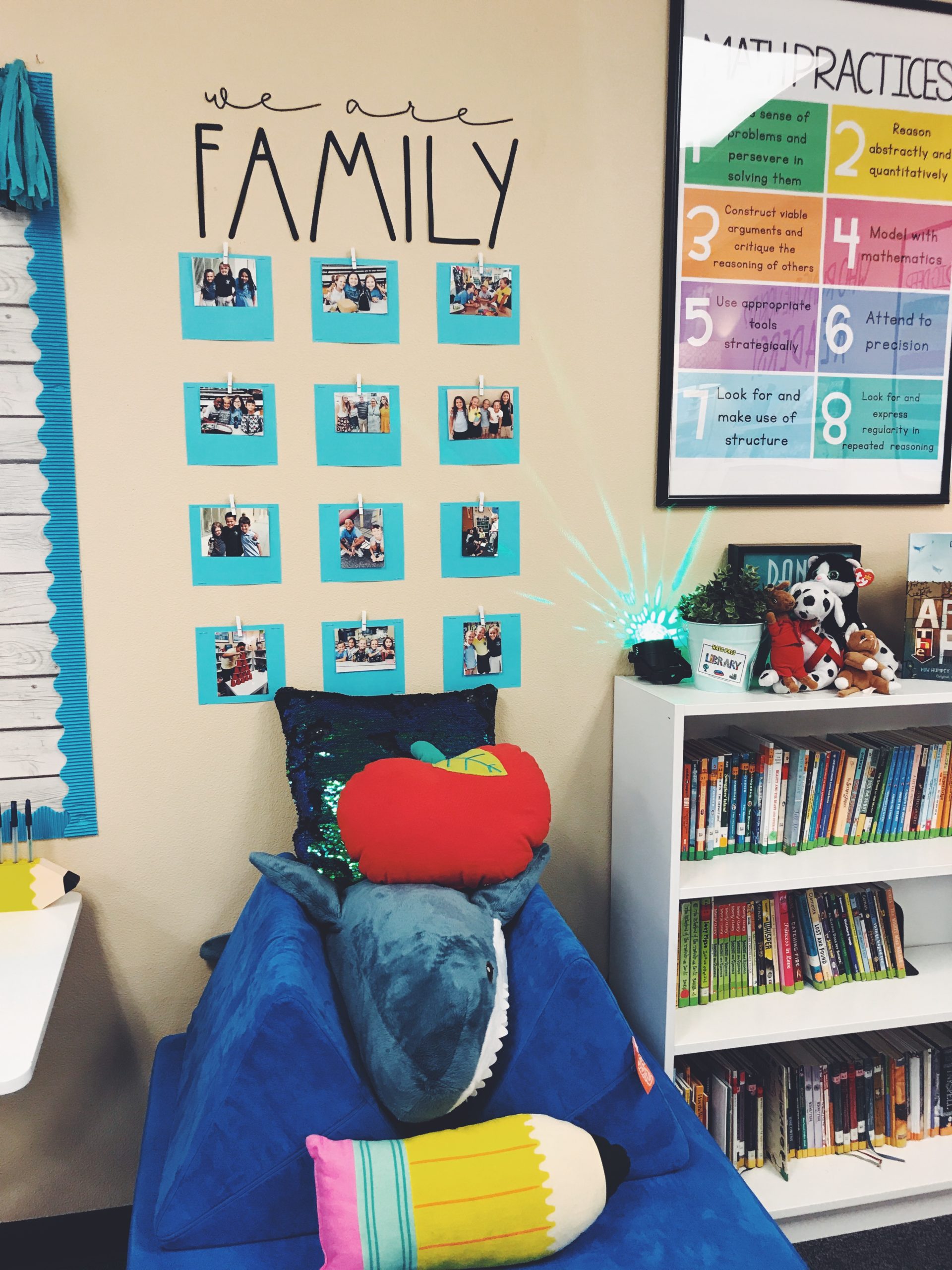 Add photos of your kids in action. We have photos of friends and family all over our homes. Why not do the same in the classroom?